Unique & Eloquent Rolls-Royce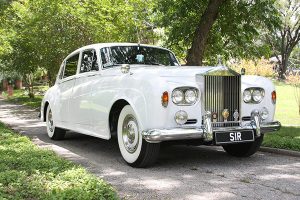 Looking for something unique and eloquent that will impress?
Check out ETI's classic Come and experience the unparalleled elegance and opulence of ETI's classic Rolls-Royce. Our Silver Cloud model is a true masterpiece, boasting timeless design and unmatched craftsmanship. Cruise through the streets of Austin or San Antonio in style, turning heads and creating lasting memories. Whether it's a romantic date night or a special occasion, our classic Rolls-Royce is the epitome of luxury, offering a one-of-a-kind experience. Treat yourself to the extraordinary pleasure of riding in a Rolls-Royce and make your special moments even more memorable. Book now and indulge in the ultimate luxury ride with ETI's classic Rolls-Royce. This beautiful, classic car represents luxury at it's finest!