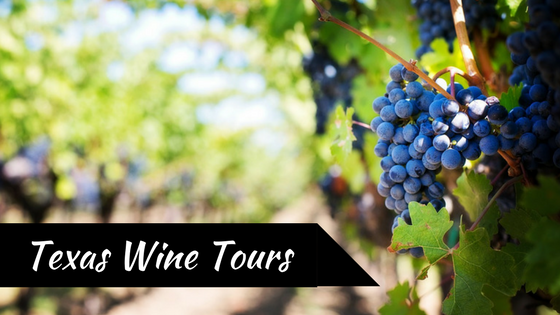 Welcome Spring with a Texas Wine Tour
Spring's arrival has brought us beautiful days, blooming bluebonnets, and the urge to get out and enjoy the picture-perfect weather.
A fun way to get out and welcome spring is a trip to one (or more) of the many wonderful hill country wineries. To help you plan your Texas wine tour we have put together a short list of some of the best wineries the texas wine country has to offer.
Dry Comal Creek Vineyards located in New Braunfels, TX began as the retirement project for Franklin Houser in 1992. Today, they now produce approximately 10,500 cases per year. A trip to their tasting room is all about a good time and Texas-Style Wines® that you like. Learn about the labor of love in making wine on a tour of their vineyard and winery.
4.0 Cellars located in Fredericksburg, TX found it's start when three texas wineries came together – Brennan Vineyards, Lost Oak Winery, and McPherson Cellars. Their name is inspired by this collaboration as they came together to form a matchless 4th winery. When you visit their tasting room you can expect to try exceptional wines from vineyards across Texas.
Chisholm Trail Winery located in Fredericksburg, TX is surrounded by the beauty of the Hill Country. Roaming freely on the property they have longhorns, quarter horses, and miniature donkeys. When you walk into their saloon style tasting room you know that you are in for a unique experience. Along with their delicious wine they also proudly serve wood-fired brick oven pizza. Enjoy gourmet pizza, a great bottle of Chisholm Trail Wine and a breathtaking view of the Hill Country as you relax and unwind.
If you are ready to experience the beautiful Texas spring while touring the hill country wineries give us a call. We will help you plan your visit to the winery or wineries of your choice for any size group. With our fleet of vehicles ranging from black car service to limousines, and party buses we can accommodate any size group. Whether you are looking for an intimate setting for you and your loved one or a fun-filled ride into the hill country for all your friends. Give us a call today at (210) 599-9999 to schedule your Texas wine tour today!